Introducing Coderbunker in the
North
We empower freelancer community to excel in long term projects.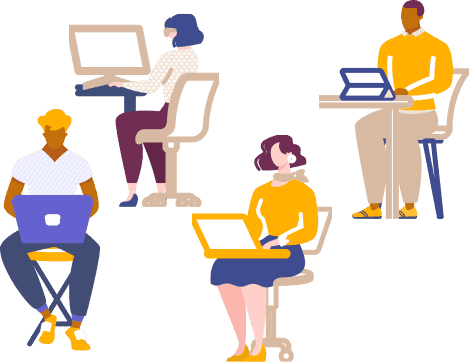 Customize

Your Dev Team

We fuel your tech capability with our network of freelancers.
Retainer Based Projects
Consolidate your HR & IT budget towards direct actions to solve your problems.
At your pace
Your budget is fully refundable
All expenses are transparent
CTO On-demand
Help you make informed decisions in choosing the right technology.
Pay by the hour
Access diverse experts Consult

Your Tech Lead

We strive to raise the bar of technical expertise.
25 years experience in software development
Architecture, design, R&D
Team recruitment, building and coaching
Javascript, Python, C/C++, bash, plpgsql
API: REST, Websockets, GraphQL
Background in university research (quantum chemistry, attosecond science)
5 years of experience in software development
Prototyping, agility, design, R&D
Python, Bash, Javascript, C/C++, Fortran
Devops (Linux, Ansible, Cloud, Docker)
Trained as analyst programmer
20+ years of experience in computer industry
GNU/Linux Systems Administrator
CI/CD (Linux, Ansible, Cloud, Docker)
Cloud computing and automation
Designing & building creative experience with product thinking
UI/UX design
Full stack development
Creative coding, specialized in creative frontend development
Web animations, GASP, canvas, webGL, Three.js, Processing, shader, etc Let's Get To
Work
We keep it simple.
Retain Us
Sign the retainer agreement, and deposit your first monthly budget.
Start Building
Assemble the team based on your problem. Convert dollars to value right away.
Iteratively develop
Continual improvement to develop a tailored, sustainable and scalable solution.
Join

Our Community

We are 50+ International Digital Talents and growing! Connect

With Us

Have a Project? Interested in Joining Force?
830 rue Saint-Joseph Est, Suite 500, Québec QC, Canada, G1K 3C9
ca@coderbunker.com
+1 438-530-7111